Enjoy
your stay in Germany
In short, Battle of Decay is a horror survival shooter. The player can choose between the military, the civilian campaign and the online mode. While the civilian campaign is horror based, the military campaign is action horror shooter based.
A large Open World map awaits you in online mode. You are on an island, a fictitious German federal state. Find items, try to build tools and weapons to protect yourself and your fellow players. Will you settle down or move around and search for resources? Build a base or raze buildings of others to the ground. In a game world full of accessible buildings, infected people, enemies and solvable mysteries, life asks you only one question, will you survive?

Discover a large "Open World" map that is constantly expanding to the limits of the engine. You can expect forests, cities, fields, rivers, mountains and much more! Battle of Decay focuses on a German / European game world that visually distances itself from other games. In any case, you won't encounter any tourist crowds in cities or at monuments. We are especially proud of our different environments. Explore not only the surface, but also the underground of the game world.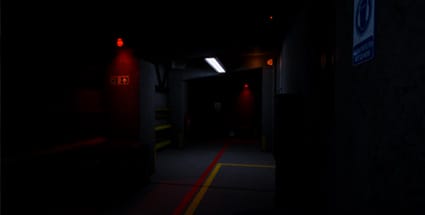 Alone against the darkness
Enter the role of a civilian who visits Lost Places. Can you make him survive or will you disappear forever? Explore the surroundings, discover rooms and places but note one thing, you are not alone. Will darkness prevail over you or will you find out the truth and escape?
A civilian's life is not for you? Enter as a soldier into what has happened and discover the horror that lies ahead for mankind. Try to stop the disease. It doesn't matter what you do against the disease. Perform missions, find out what happened and who is responsible for the dead people. Will you be able to stop the disease? Will you be able to discover and spread the truth? Fight the disease, fight the initiators, and save the humanity from disaster.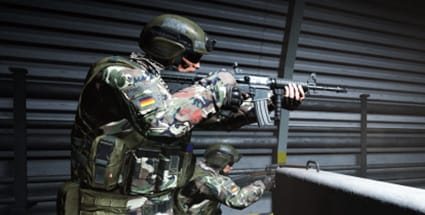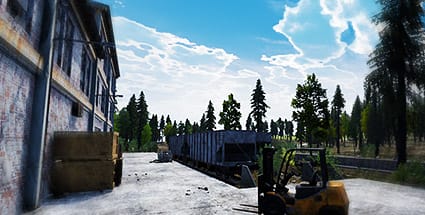 Do you prefer the online mode? Plunge into a big Open World map and try to survive. Watch out for infected people, environmental factors, as well as other players. Find items that will help you survive, improve these items or build completely new ones. Do you want to keep moving or settle down and build a base? Play with or against other players on a huge map and find out online what happened and what other secret places there are.
Frequently Asked Questions
Dear visitor, do you need more information about Battle of Decay?
Click on the "Find your answer" button below to read the most frequently asked questions about the game, content and price.
2 Singleplayer Campaigns
Online Mode (Open World / Survival)
COOP-Singleplayer Missions
Huge Open World Map
InGame Crafting
Base Building
200 lootable Items
European / German Design (City / Signs)
Apocalyptic, not Post-Apocalyptic
Drivable Vehicles
Secret Locations with horror features
Realistic Enviroment
Exploration Game and Puzzle Game Elements
Story based Single- and Multiplayer
operating system: Requires 64-bit operating system
Processor: AMD FX-8350 / Core i5 6600K
Graphic: Not available yet, 4GB
Memory: 8 GB RAM
Disc Space: 45 GB (dynamic value)
DirectX: Version 11
*to start the game and play with low settings
operating system: Requires 64-bit operating system
Processor: – / Core i7 9700K
Graphic: AMD Radeon RX480 / -, 8 GB
Memory: 16 GB RAM
Disc Space: 45 GB (dynamic value)
DirectX: Version 11