For some time the new alpha version 0.0.7.7 is being worked on. This time it's not a small "fix", there are big visual changes. It started with improving the animation system, adding new weapons, converting the weapon system to projectile weapons and expanding the landscape. The "Landscape" is the focus of this Alpha Update.
As already announced in several streams, this version will extend the existing 1 km x 1 km terrain to 3.5 km x 3.5 km. This means for the player a bigger patch, a better system is requiredto playing the game and a bigger or more detailed game world. Theoretically you could run around the whole terrain before, but without 3D objects of any kind. In the upcoming patch there will be new areas. So the coastline has been extended, decorated with rocks, cliffs, beach, stones and bushes, the forest has been extended with hiking trails, old huts and a barbecue hut, the tracks lead to an old abandoned "signal house" and a creek fights its way slowly through the landscape, makes its way under the small railway bridge.
However, the telecommunications tower (to be seen in the live-stream) will be relocated, as the view will be disturbed by wind turbines on the fields in front of it and adjacent to the motorway, just like in real life. However, the 3 wind turbines make the surroundings look even more realistic. Of course they are animated and equipped with warning lights for airplanes – similar to the telecommunication tower.
The rest stop and the gas station are almost finished. In the service area the pictures of the food, tables and chairs are still missing. The kitchen is ready. Personally I think that this update will be one of the biggest updates ever.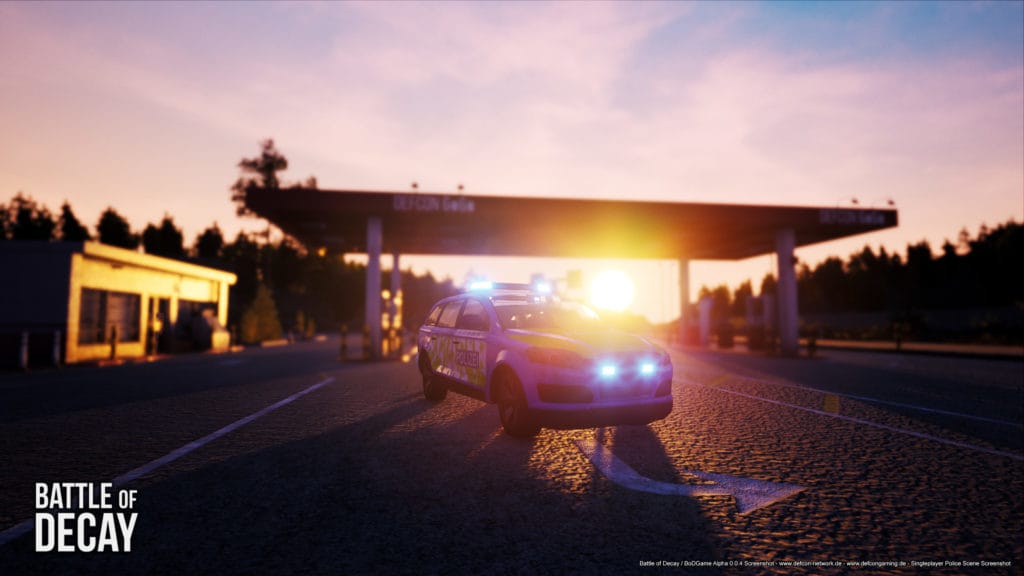 The update is estimated at about 2-3 GB. Maybe the (civilian) single player will be extended and updated as well, but nothing has happened in that direction yet. One thing has already come out in the live-stream, the players need a graphics card with at least 2 GB memory. Graphical updates, in the sense of LUT (i.e. graphical) editing, will not be included in this update. Through the combination of World Compositions, LOD's, Cull Distance Volumes and Foilage Culling in Unreal Engine 4, the performance in the very detailed areas such as the forest and the harbour has increased by almost 13-15 FPS.
As always there will be more updates summarized here or on Youtube as well as on Discord. See you next time!