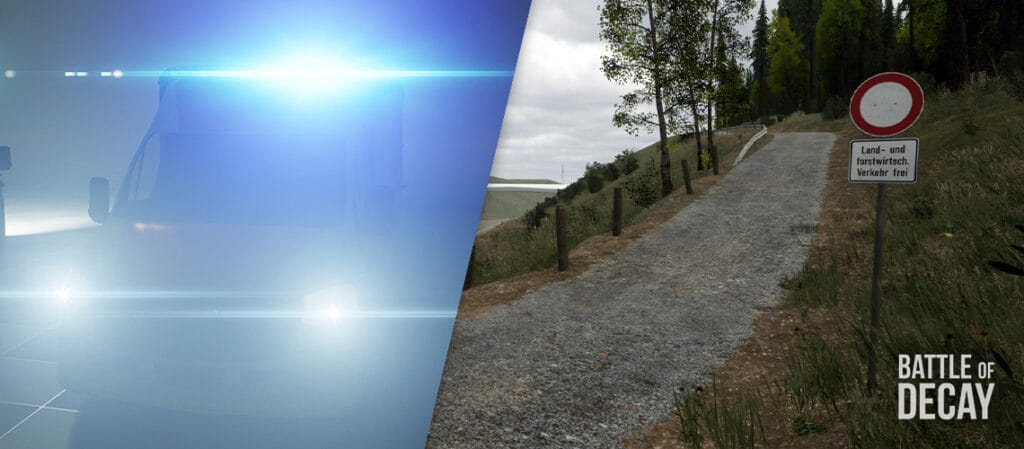 Even though the last blog post was longer ago, Battle of Decay is still in development. In the meantime, there have been many technical difficulties and problems. The good thing is that almost all of them have been solved.
At the beginning of 2023, Battle of Decay was upgraded to Unreal Engine 5. With new features like Nanite and World Partition, Battle of Decay should run even better. The game world will not be completely equipped with Nanite, as this would be inefficient. However, models that have an enormously high number of vertices can be better integrated into the game with Nanite. Be it rocks or cliffs, this is where Nanite finds the best usage.
What's new?
Besides the technical difficulties regarding the Unreal Engine 5 upgrade, there are also PC technical problems again and again. Therefore, there will be a comprehensive system upgrade in the next few days. But of course, what has changed in Battle of Decay is much more interesting for you! So let's start with Battle of Decay:
The Main Menu uses now on 50% of the meshes Nanite.
How ingame graphics was improved once again for more realism
All items were removed by the Unreal 5 upgrade, but will be added back
A new enhanced vehicle system will be added in the next Update, even when it's just a Alpha System
New Vehicles have been added to the Game (such as Police Car's, Busses, Ambulance Vehicles, Firetrucks and more)
A new part of the map will be unlocked when publishing the next closed alpha
The Road Markings will be generally improved through new Tools
The playable area of the open world map will be increased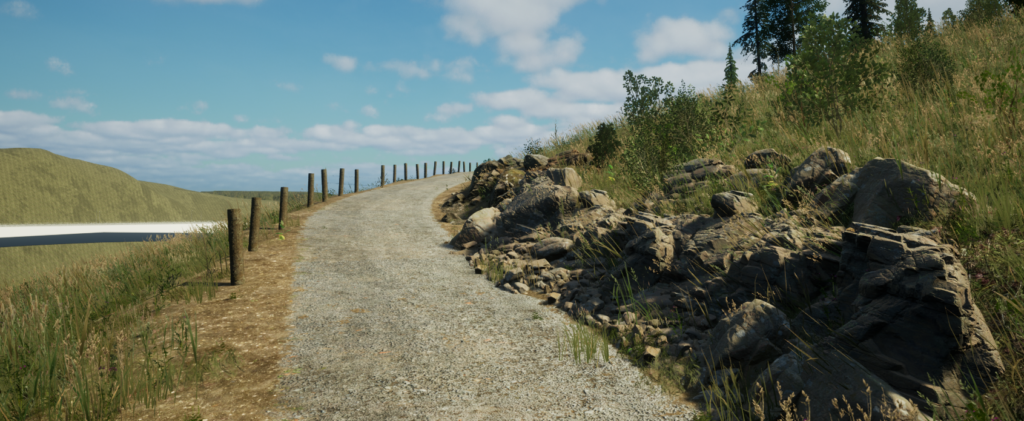 I also enhanced the general flashlights of cars and other assets like floodlights. You can activate them and they will shine very intense, like in real life! Ok to be honest, this scene here include heavy fog … so yea.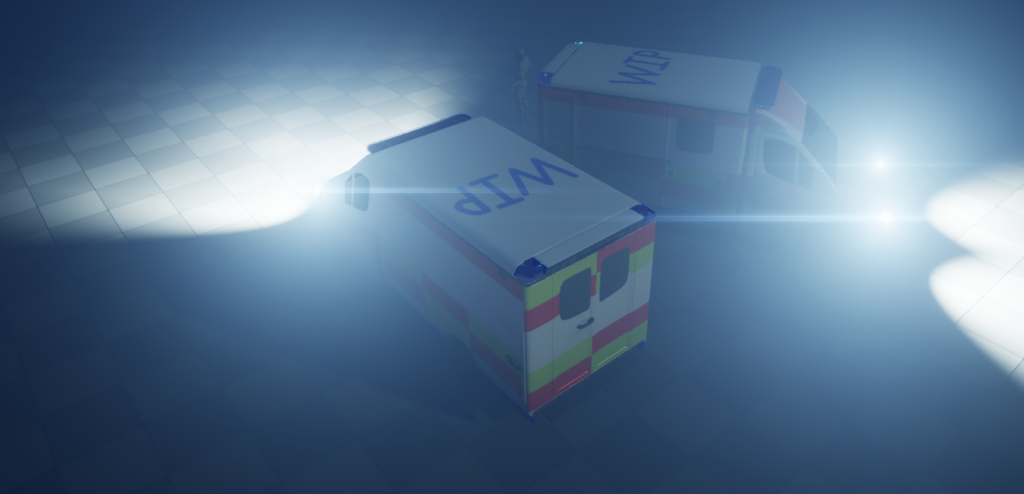 These images showing the new ambulance vehicle, but the whole car is work in progress, so don't judge it by it's paint job 🙂
So what's next?
First of all I will upgrade my pc in the next week. After that I can continue to develope Battle of Decay. At the moment I work on a very detailed location, this is why it looks like there is no progress, but don't worry, Battle of Decay makes progress! The beginning of a big city called "Confluentes" is also the beginning of much work. This is why i look into the procedural meshes topic, to enhance and speed up the workflow.
Thanks for you interest, thanks for your time, we see us here when I publish the next article or on discord!
Have a nice day !